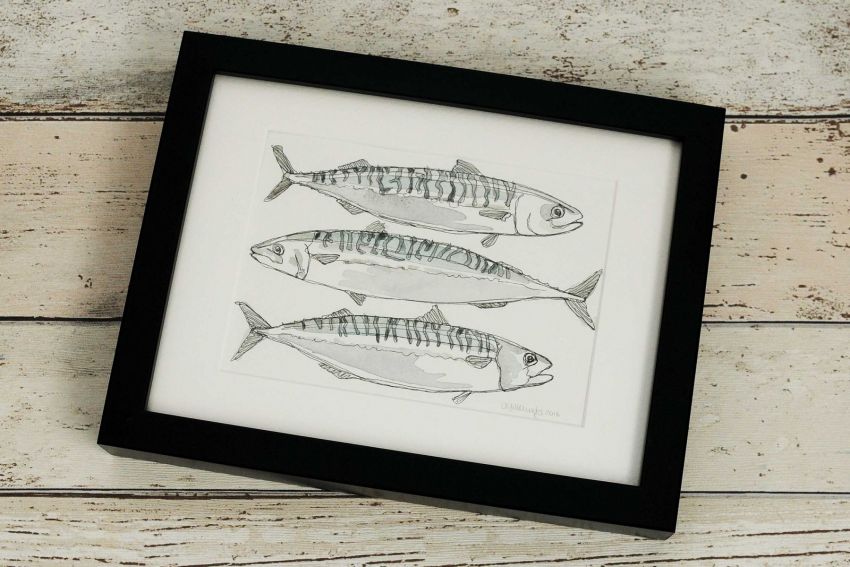 Self-taught artist Clare Willcocks – based in Northam near Bideford – inherited her love of art from her father. "I have enjoyed it for as long as I can remember. I would spend every lunchtime in the library at school, drawing animals from reference books, and then filling every spare minute of my time at home being creative."
Clare describes her style as: "...generally realistic, painting mostly from my own reference photos and sometimes on location, mainly in watercolour. My interests flit between landscapes, animals, portraits and objects. If I see something I find interesting, I paint it. I often use a dip pen and ink to outline my pieces, but some are watercolour alone, it depends on the subject," she says.
Clare is giving away a framed print of her Three Mackerel drawing.