Stewart MacPherson, Senior Designer at Treyone the Kitchenmakers in Kingsbridge, has recently worked on a couple of different Devon-based projects.
"Rory and Susan Anderson wanted a contemporary kitchen space that worked in harmony with the traditional, Georgian features of their property. Forming part of a complete home refurbishment, Treyone Woodcraft worked closely with Ashton House Design in Ashburton to produce a scheme that flowed into the dining and living areas," explains Stewart. "Working within a space of only three metres by four metres, a strong focus on ergonomics and function had to be considered," he adds.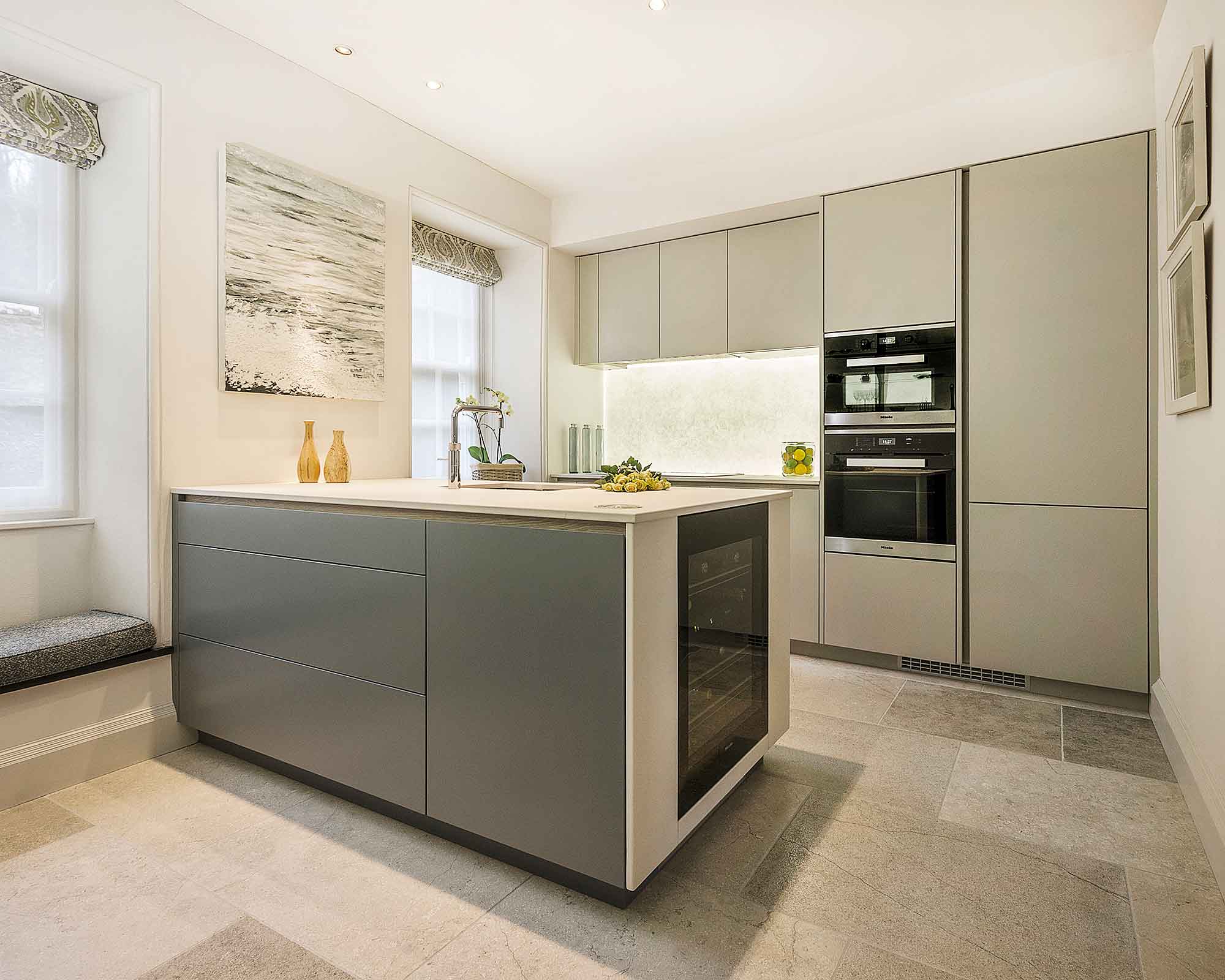 Another project saw Stewart and his team working with Mr and Mrs Bennett, who wanted a timeless feel to their kitchen space, and some industrial features.
The distressed zinc dresser worktop, aged mirror cladding and hand-forged Britannium handles provide a strong contrast to the painted furniture, solid walnut accents and original slate flagstone flooring. The room was kept light by use of Silestone's Blanco Maple quartz worktops and painted wall units at either side of the main cooking area.
Stewart has some final words of wisdom when it comes to choosing tailor-made items for your kitchen. "With truly bespoke kitchen furniture, you can start without being limited by collections or colour schemes. It is the only way to achieve what you want without limitation. Because of this, a bespoke kitchen designer will explore ideas and consider each project as unique."