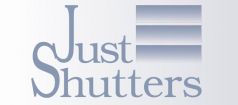 Just Shutters, the quality Plantation Shutters company opened in Exeter in 2011. Andrew Cook covers the growing demand across the South West.
Plantation Shutters are the fastest growing niche of the window coverings industry, they provide a high quality, classy and low maintenance, window and door covering which has become the interior designer's window covering of choice.
Made from high quality materials, Plantation Shutters require no maintenance, last at least 20 years and can be fitted to any shaped door or window. In addition they offer warmth, privacy, and protection. Add to the fact that shutters reduce heat loss, can reduce allergies and will increase a home's value, and it's easy to see why they are becoming increasingly popular.
Just Shutters, a family-run company, was established in Bournemouth in 2005 and has developed a reputation for providing the highest quality shutters with quality, personal service, specialist in-depth knowledge and a lifetime guarantee at a competitive price.
In order to cater for the huge growing demand for shutters, Just Shutters is launching franchises around the south of England and Andrew Cook's Exeter franchise is the second in the country with other areas planned for the near future.
Chris Rocker, Managing Director of Just Shutters says: "Just Shutters has grown rapidly across the South coast from our base in Bournemouth. Demand from the South West has grown exponentially so it made perfect sense to set up a Just Shutters franchise in Exeter, so that we can bring our expertise to the doorstep and satisfy the demand."
The company specialises in Plantation Shutters offering the widest range of materials, finishes, colours and extras in the UK. It has a reputation for attention to detail and value for money.