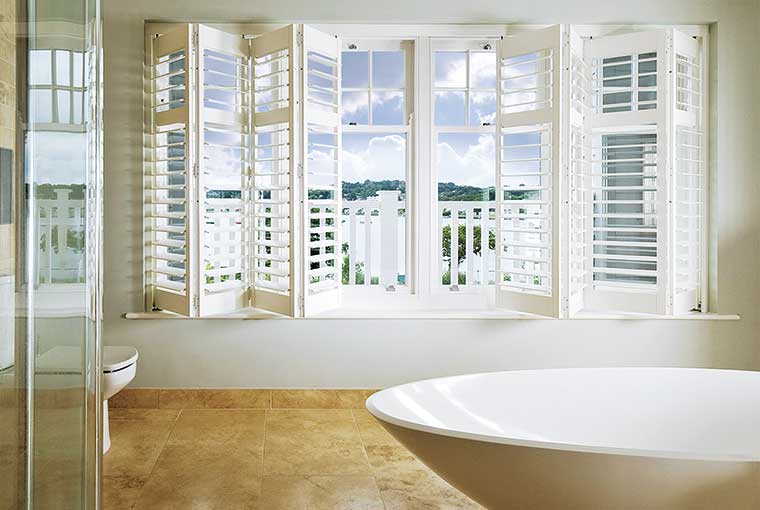 How long have you been running Just Shutters?
I started the business in February 2011, so we are close to the end of our third very successful year of trading. We are based in Exeter and cover all areas of Devon and Cornwall.Â
How did you get into it?
I was living in Hertfordshire and wanted to relocate to the South West. I have always been self-employed and have run businesses, and I found out about a new franchise concept from Just Shutters, which is a family business based in Bournemouth. I decided to invest and bought into the South West area, covering Devon and Cornwall.
Tell us about what services you offer, and the benefits of shutters.
We offer made-to-measure shutters for your home, along with the highest levels of expertise and advice. We stock a wide range of colours and styles crafted from the best materials available. Shutters are becoming increasingly popular as they provide improved privacy and security. They also let in much more light than curtains and focus the light inside your room to make it appear bigger, increasing the feeling of space.
Shutters are extremely practical, maintenance free, hard wearing, easy to wipe clean, gather very little dust, and come with a lifetime guarantee. Not only are they beautiful but they add an additional secure layer to the inside of your window or door. Perfect for those with allergies, the fabric doesn't attract dust, dirt or mildew.
Name a couple of Devon-based projects you are currently working on.
I constantly have a number of projects covering North Devon, Exeter, Salcombe, South Hams, Plymouth and Cornwall (in particular St Ives). The most recent project in the county has been providing shutters for The Woolacombe Bay Hotel in North Devon.
What inspires you about living in Devon?
I am really enjoying living in Exeter. I love the outdoors and I'm very lucky to get to visit some lovely places to work, which I often end up visiting again in my free time with my trusted work mate, Sennen, a three-year-old collie! I'm also a surfer, so living in this part of the country and being close to so many different coastlines is great.
Do we visit you, or do you come to us?
I don't have a shop or showroom as I find it better to provide a home visit service, where I can survey the windows and go through all the different options available to the customer. I carry a number of shutter samples that the customer can place in the window to see what would be the perfect match.
Any new lines/special offers this year?
I am currently offering a 20% discount throughout January for our New Year promotion, so now is a great time to go ahead if anyone is thinking about shutters for their home.