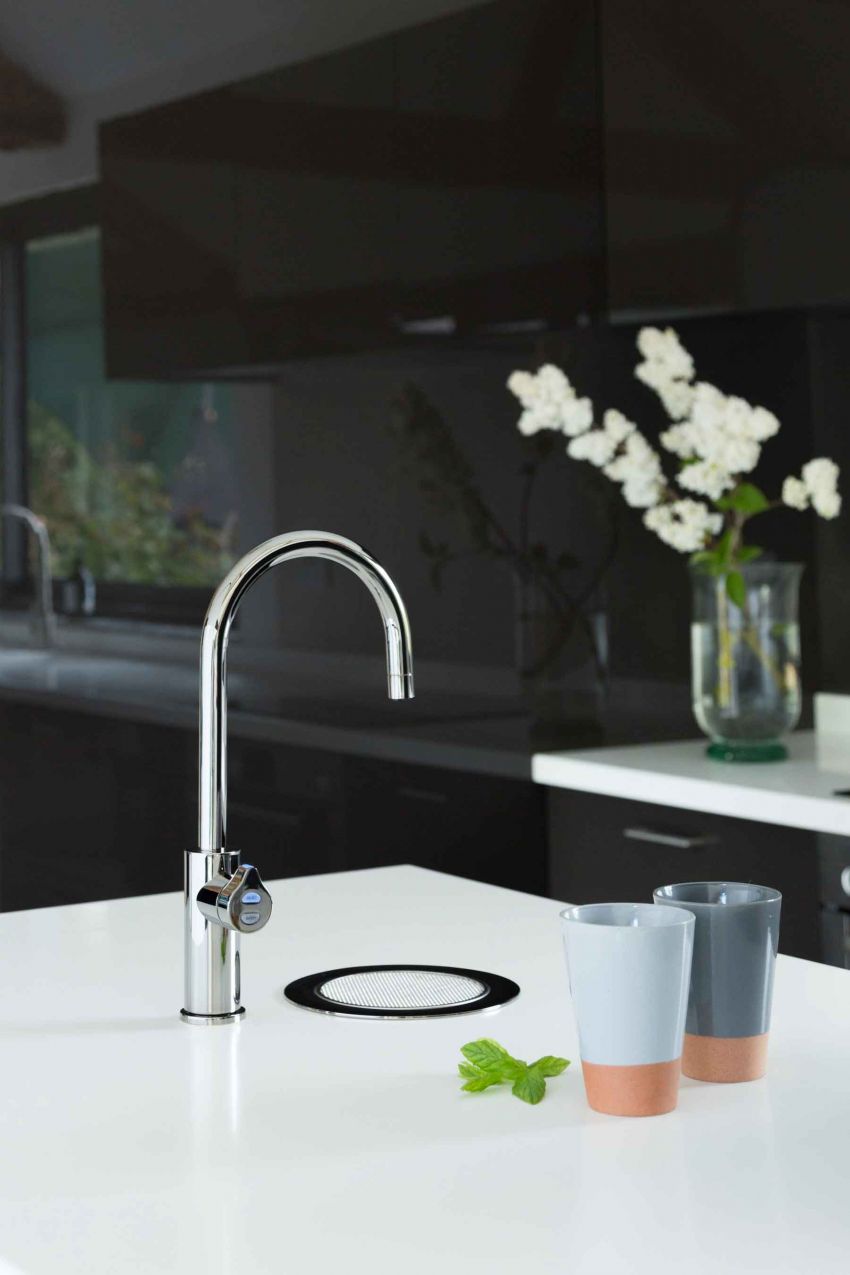 How long has Zip been running – and how long has Bradburys stocked them? 
Zip has been running since 1962, and since this time we've been busy innovating and advancing our technology. Today, we're home to some of the world's most advanced drinking-water appliances. 
We've been working with Bradburys for over ten years. They have a great balance of modern and classic kitchen designs, and know that no luxury kitchen is complete without perfectly matching accessories.
Describe what they are and how they work?
The Zip HydroTap is a highly functional and stylish drinking-water appliance. Offering filtered boiling, chilled and sparkling water at the touch of a button, it's safe, easy to use, easy to maintain and energy efficient.
Delivering the purest drinking water from any instant, filtered water tap, our cost-efficient system offers 25-times better filtration than a water filter jug. 
Installed either over your sink or on a dedicated tap font, with a wide choice of designs and finishes – including rose gold, gunmetal and brushed gold – you can now not only have the latest in technology, but also tailor your tap to your kitchen design. 
What can they be used for?
Different households will find different key uses. For example, a professional couple will enjoy the speed at which they can make hot drinks. A family will appreciate being able to instantly fill hot-water bottles, or warm baby bottles. And the chef of the house will appreciate the convenience of cooking with instant boiling water – for example, boiling pasta and blanching vegetables – or making perfectly chilled cocktails.
What are the benefits?
As well as having the best-tasting water in your home, convenience is the number one benefit of having a Zip HydroTap. Imagine never having to wait for the kettle to boil again, and if you live in a hard water area, such as East Devon, you can say goodbye to scaly tea.
And, with the Zip HydroTap offering filtered chilled and sparkling water too, making cold drinks or simply enjoying a refreshing glass of water no longer requires expensive bottled water, or a filter jug and ice.
Zip HydroTaps also benefit from advanced energy efficiency, auto-sleep mode and best-in-class cooling technology, which means you'll enjoy every drop, knowing no water is wasted.
Why should we consider installing one in our home?
The Zip HydroTap is also the safest instant boiling water tap. As well as having an integral boiling isolation mode, meaning small hands can't operate the boiling function, it also doesn't produce any dangerous steam or spluttering. This is due to the boiling temperature being set at 98°, which means it never gets hot to the touch. 
Visit Bradburys Exeter to see a fully working model of the new Zip HydroTap Cube boiling, chilled and sparkling water tap, alongside a large range of ALNO and Stoneham kitchen furniture, and Miele and Siemens appliances.