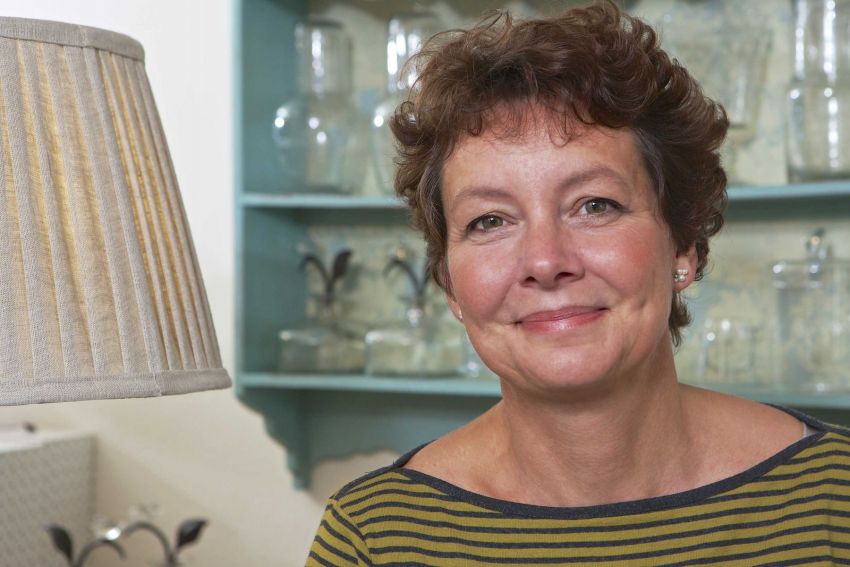 What is the name of your business and where you are based?
Dupere Interior Design and we're based in Modbury.
How did you get into it?
I have been an interior designer on and off for the last 28 years. My mother is a natural interior designer, particularly good with colours, and I think her influence must have rubbed off on me. As a child I never played with dolls but preferred to redesign the rooms in my dolls house!  
Tell us about your experience, and what you offer? 
I studied Architectural Interior Design at the Inchbald School of Interior Design in London and I'm also an Associate Member of Society of British Interior Designers. I worked in many areas of design before setting up my business five years ago. 
Dupere Interior Design provides a full interior design service mainly for private residences (large and small) and holiday homes. We have a studio at our showroom in Modbury with a large selection of fabrics, wall coverings and paints, together with soft furnishings, lighting, mirrors, furniture and accessories. The studio also offers upholstery, curtain and blind making and bespoke furniture. At the front of the showroom is a shop selling home accessories. 
Name a couple of Devon-based projects you are currently working on.
Our current commissions include some Victorian farm cottages that are undergoing total refurbishment, and two modern properties overlooking Burgh Island.
What inspires you about living in the county?
I have never tired of or, taken for granted, how beautiful and varied the landscape and wildlife of Devon is. My drive to work takes me down steep, banked lanes (beautiful in May with the bluebells), across the Avon River with its plentiful birdlife and views over to Dartmoor, and finally coming over the hill to see the Georgian town of Modbury with its fine church spire. It is the perfect commute.
Any funny stories?
While planning out the layout for a new beauty business that is situated in a lovely proportioned room with high ceilings, the client and I decided that a magnificent large mirror on the original chimney wall would be a fabulous focal point to the room. However, it dawned on us that the treatment couch would be directly opposite the mirror, where some serious waxing would be taking place! The moral of this story - think carefully when hanging a mirror as to what will be reflected in it.
Give us two top tips for adding a festive feel to your home this Christmas?
Lots of people go away at Christmas, which can cause a dilemma – do you go to the expense of buying a Christmas tree plus all the decorations if you're not going to be at home? One option is to get some bare, (sturdy) branches, painted white or a metallic colour, then hang a few favourite decorations on them. Keep to a theme such as birds, all glass, or all red.
You could fill large glass vases or platters with clementines. Add interest with sprigs of bay leaves tucked in between the fruit. The dark green fragrant leaves together with the citrus orange look very festive, and it is inexpensive to achieve. Generous quantities of amoretti biscuits in tissue wrappers look equally festive in glass containers.
Candles are obvious but they always look gorgeous – choose scented ones. I treat myself to the three-wick candles at this time of year. There are many seasonal fragrances, it doesn't always have to be the classic cinnamon. Splash out on a good quality make. If you are worried about leaving candles burning, then diffusers are a good alternative.