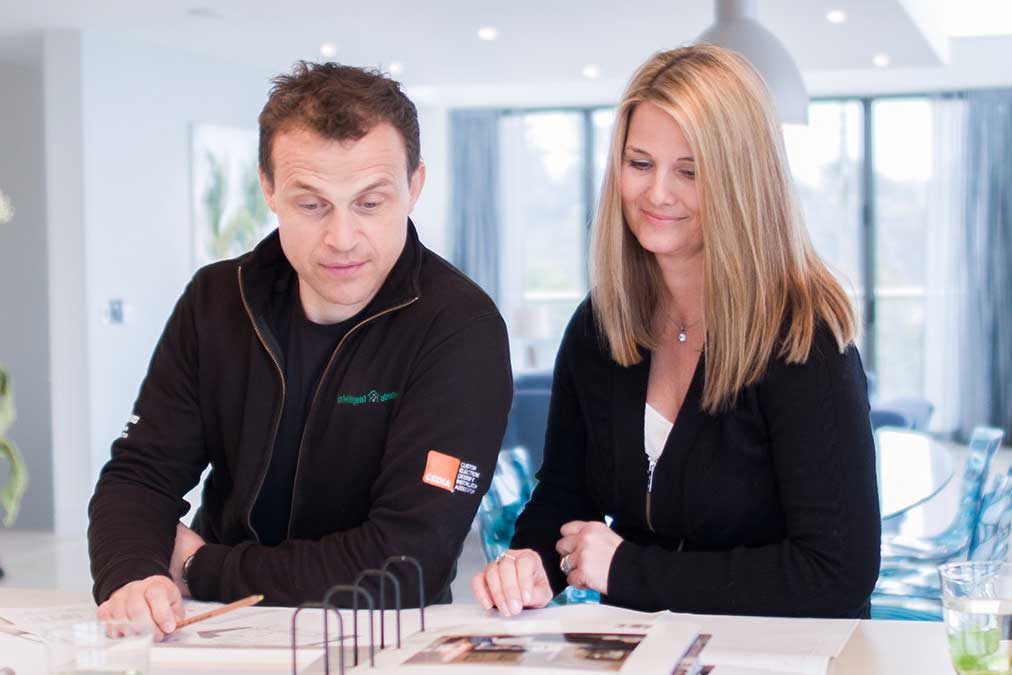 Intelligent Abodes was set up by Karen Chugg in 2008 to meet the need for home-control solutions in the South West. She recognised that people were interested in energy management and, if the benefits of technology were explained in terms that were relevant to their home, they soon understood how automation could add value to their living space. Now Karen and her husband, Tim, who is the technical expert, effectively manage projects through to completion.
The company provides solutions for lighting and heating control, audio, cinema rooms, automated blinds/curtains, networking and security. It offers a complete package of design, installation and an after-care service, and works with home owners, architects, property developers and designers. Karen explains: "Ideally we like to meet with a client in the planning stage so we can walk through their home to gain an understanding of how they would like to use their space and what would enhance their comfort and security. We can then design a solution that meets their wishes for now and the future, as well as their budget."
Intelligent Abodes is currently working closely with Woodford Architects on an exciting project in the centre of Exeter, where a new penthouse is being added on top of an older building. Involvement from the early design phase means it can discreetly incorporate systems that complement the architecture of the building while offering the latest in technology.
Karen advises people to consider carefully how they use their home and what specific requirements they have for each room so that the appropriate products can be matched to their needs. The most important thing is to use the right cabling from a specialist supplier and have it tested once installed. If the cabling infrastructure is right, the home is future-proofed and adding technology should be neat and trouble-free.
A current trend to look out for is the introduction of 4k for visual systems such as televison and blu-ray. Offering vastly improved image definition, this will mainly be useful for streamed programmes and blu-ray, but even then the television will upscale to give a better picture than most existing TVs.
As this is such a complex subject, the company offers a free design service to help people understand the benefits they could gain from exploring this technology. Intelligent Abodes will be at the Self Build & Design Show at Westpoint, Exeter on 12 and 13 September and would be delighted to discuss matters with anyone interested.