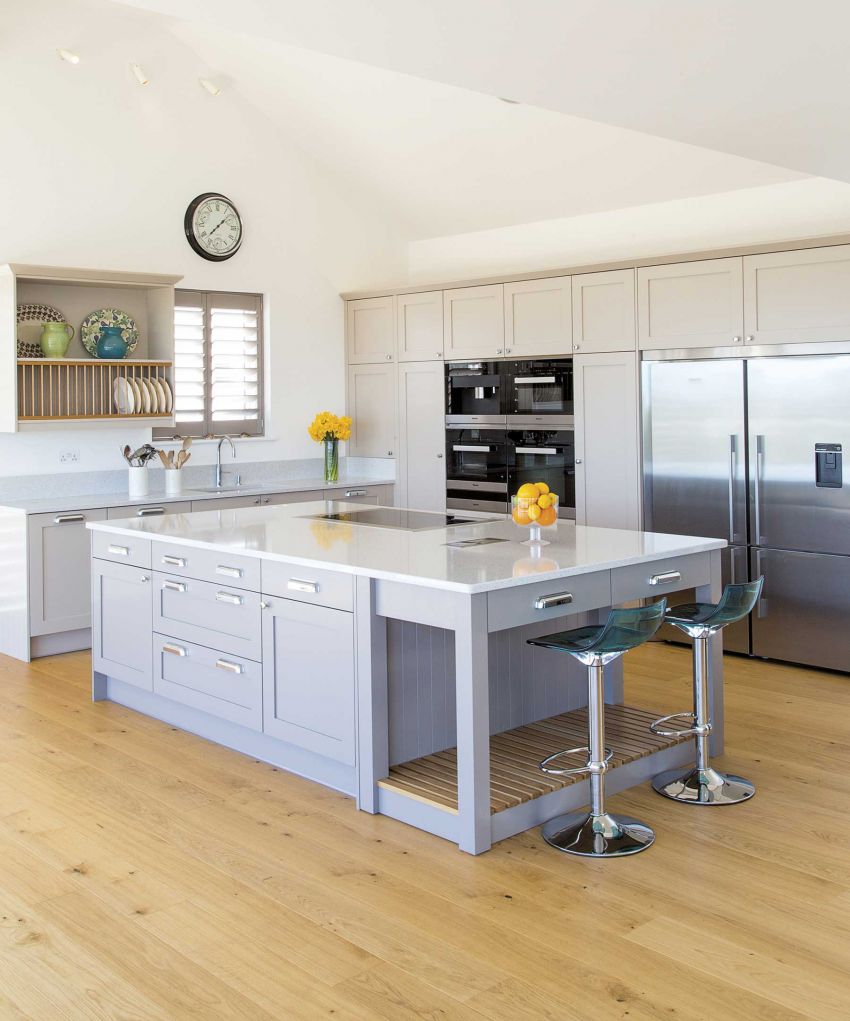 The kitchen featured here is at the heart of a contemporary coastal residence in Salcombe. Its estuary views are impressive and the room is flooded with natural light, thanks to clever architecture, but the kitchen and interior design bring the space to life. Local experts Treyone designed and built the kitchen to sit effortlessly within the building. Stewart MacPherson, Senior Designer at Treyone's Kingsbridge showroom, provides some insights into how to achieve this look.
Kitchen designs can originate from any starting point, whether it's the architecture of the building, the lifestyle you wish to achieve, or simply from an item that provides inspiration. "Styles that you see everywhere can help illuminate your design ideals, but approach the process with an open mind," says Stewart. "Take your ideas and work with a designer to build a platform that creates something perfect for you, considering your needs and your lifestyle."
When starting this project, the design developed from the desire for a space that fused traditional and contemporary. With this new-build house offering a big space for living, Stewart explains: "We created furniture that was chunky and substantial, so that it was rooted in the space. We used the colour palette to tone down the more imposing furniture elements of the kitchen and to add contrast to the coastal blue scheme that was used in the large open-plan dining and living area."
Designing for a contemporary open-plan space does not mean you have to install a kitchen that is modern. "Who says you have to put a classic kitchen in a Victorian house?" asks Stewart – and this house was no different. The traditional Shaker style was brought up to date, with modern appliances and solid chrome cup handles – high-polished, updated versions of the traditional handles. The Blanco Stellar work surface by Silestone adds more light into the area through its polished finish, with grey flecks that mirror the hues of the furniture, bringing the whole space together.
Overall, "this kitchen was a reflection of its owners and that is the best outcome of any design," adds Stewart.