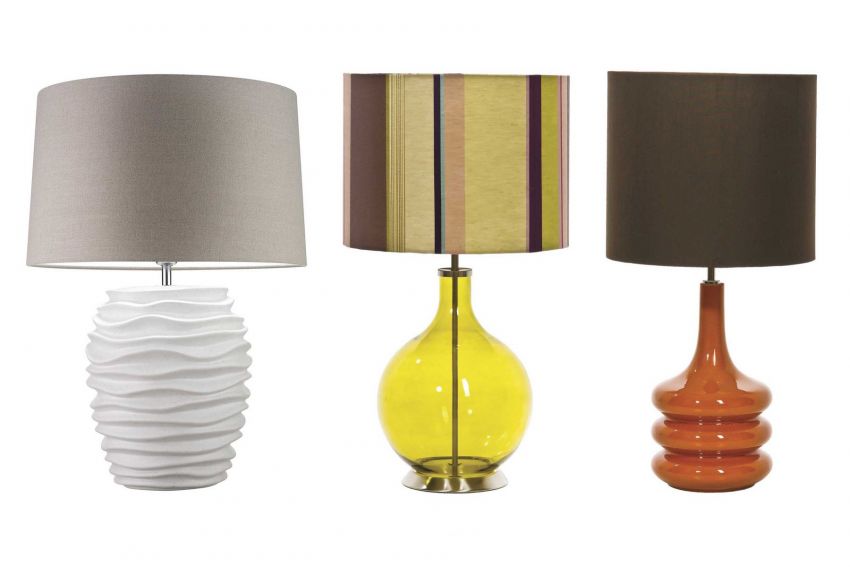 Although Amos Lighting is renowned for its inspirational lighting design for clients undertaking renovation or building a house, the specialist business also has a thriving decorative lighting showroom centrally located at Marsh Barton in Exeter. "This is where you'll find lights that aren't available in other stores in the South West," says David Amos, co-owner and Lead Designer. "We source from a variety of manufacturers around the globe, looking for innovation, quality and a design flair that sets our lights apart from others."
David suggests that autumn is the perfect time to consider adding more subtle lighting to your home, explaining that lamps offer an effortless way to change the ambience of a room quickly. "The right style of lamp will provide low-level lighting and a friendly, welcoming atmosphere to complement that autumnal feel when we start to think about spending more time indoors."
He adds, "With lighting design in general, we use light as well as dark to create shadows, shape and contrast. Table lamps can help evoke the mood that you want – it's surprising the difference a well-placed lamp can make to the atmosphere of a room."
David tends to prefer lamps with 'personality'. "A lamp should be a feature, even if a subtle one. So choose a design that's got something to say – echoing an era in history, brimming with elegance, or simply a design classic."
Make sure the lamps balance with the decor. With a neutral colour scheme, there is scope to be adventurous, but use styles that complement rather than clash. This does not necessarily mean having just one style of lamp, but try to keep to a theme or use a different scale but in the same design – mixing floor lamps with table lamps, for example.
In rooms with a more striking decor, stay with neutral lamps – neutral, however, doesn't have to mean dull. Think about texture and relief: for example, lamps made from porcelain, reclaimed timber, antique-style metal, warm glass or bases with a strong shape but in a tonal colour.
So where to locate your lamps for the best effect? "It depends on the room," explains David. "Carpeted rooms are visually softer and help capture light, whereas floorboards and polished stone will reflect the light around the room. It's always worth considering placing lamps at varying levels – on tables or shelves, for instance. It sounds obvious, but play around and see what works best. The lovely thing about a lamp is that you have the flexibility to relocate it as you please."