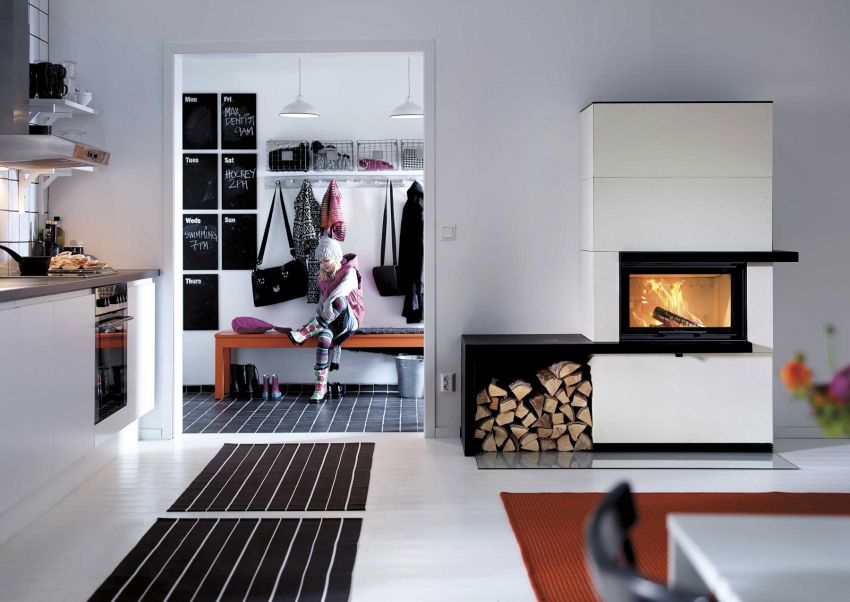 Swedish design is centred on warm functionality, clean lines, flawless craftsmanship and understated elegance. Exeter Stoves & Chimneys is a retailer for Contura, a leading Scandinavian stove manufacturer. It has more than 20 Contura stoves on display, with four working woodburners that demonstrate some of the most efficient and clean-burning models on the market today. 
Choose a stove that suits your needs and is the correct size for your room, with the appropriate heat output.
The best-selling Contura stoves in the UK have an output of 3-7kw with a nominal 5kw, which will suit most needs. Convection technology used on all these stoves promotes even heat distribution throughout the room.
Specify a stove that has timeless appeal.
A Contura stove will age well with the property and continue to perform for many years to come.
Position the stove where it best complements the room layout.
They come in many sizes, with some models specifically well-suited for corner installations or to be positioned against external walls to maximise your living area, for example.  
Natural materials complement a stylish wood-burning stove.
Light, wooden flooring, timber-clad walls or split-slate backdrops create an attractive juxtaposition for an engineered, functional appliance such as a woodburner. Nicely displayed logs in a log store help further tie the elements together.
Burn good-quality, dry hardwood and avoid slumbering the stove to help the glass stay clear, with minimal maintenance.
Using a trusted and experienced dealer will help you achieve the modern living space you desire.