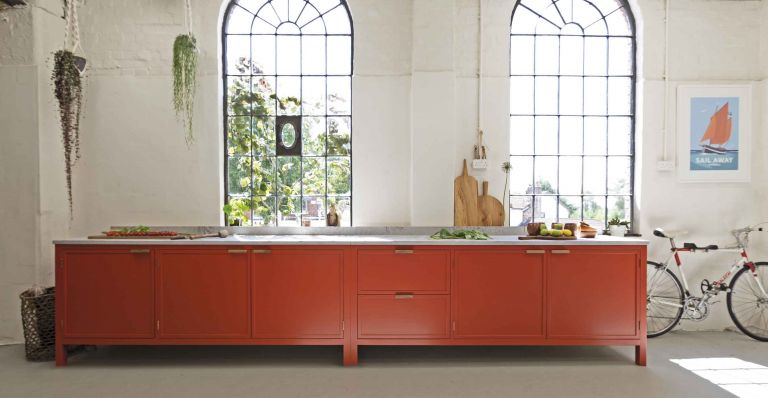 What's Cooking in the Kitchen?
Classic whites and greys have given way to bolder, more dramatic shades. "People are shying away from the lighter and more traditional colours," says Ruth Andrews, from Lowe & Bespoke Kitchens in Crediton. "We've definitely noticed stronger colours coming in."
Don't be afraid to mix it up and create a stir. Make your island a different colour from the rest of your cabinets. "We've just done a kitchen which was a lovely, rose-coloured pink with an olive-green island," says Ruth. "It worked really well."
You can easily keep your beautiful surfaces clutter-free, thanks to the latest design ideas. Breakfast cupboards are a great way to tidy away your toaster and kettle.
Work your Workspace
There was a time when a home office day meant clearing a space on the kitchen table and plugging in your laptop. These days, we all need to pay a bit more attention to detail. "We're all spending so much more time in our own space and we want it to look beautiful," says Paul Hervey from PHI Concepts, the interior design and decoration specialists used by high-end holiday lettings firm Boutique Retreats. "We all have Zoom envy!" adds Paul. "People want their backdrop to look really nice, whether that's a beautiful wall of books or some lovely wallpaper. You don't want your washing hanging up in the background."
Terracotta, that good old 1990s favourite, has made a tasteful comeback. Other earthy tones will also inspire creativity. If you haven't got a separate room, use room dividers or screens to section off the day job.  With all of us working at home together, 'broken-plan' living is the way to go. Claire Horn, from Ashburton-based Atom Interior Styling agrees. "Separate where you work from your living area as much as you can," she says. "Room dividers will hide away an ugly-looking filing system."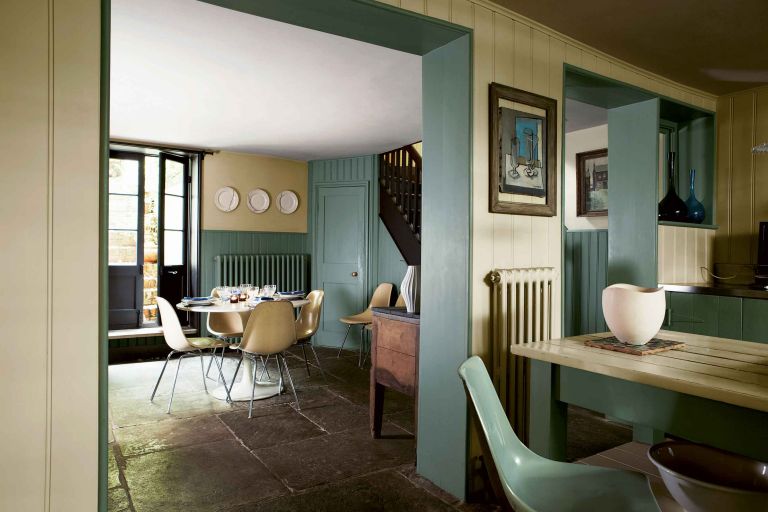 Liven up your Living Space
Now's the chance to get really creative with colour. "Green is huge this year," says Paul Hervey, who lives on Dartmoor and fully supports a trend that has seen us want to reconnect with nature. "It's a timeless colour that works really well. I'm not against grey – I love it to bits – but it's nice to see it gently evolving," he says.
"Grey is definitely out," agrees North Devon-based interior designer Laura Melville-Brown. She and her sister Jessica recently set up their own firm, Melville Brown Interiors. "People need colour and warmth in their living space," says Laura. "My top tip with colour is to go for a pale, muted pink. The warm texture and matt texture look great in any space. This colour works really well with golds and greens, such as trailing house plants. It also complements dried flowers, offering a great way to brighten up the space easily."
Furniture-wise, keep it mid-century vintage. Tom Dorich at Kingsbridge-based Orpago makes beautifully handcrafted pieces, or why not seek out your own 'granny chic' finds. The Shambles in Ashburton is the perfect place for a browse, plus we've heard great things about South Molton Flea Market and Barnstaple Pannier Market.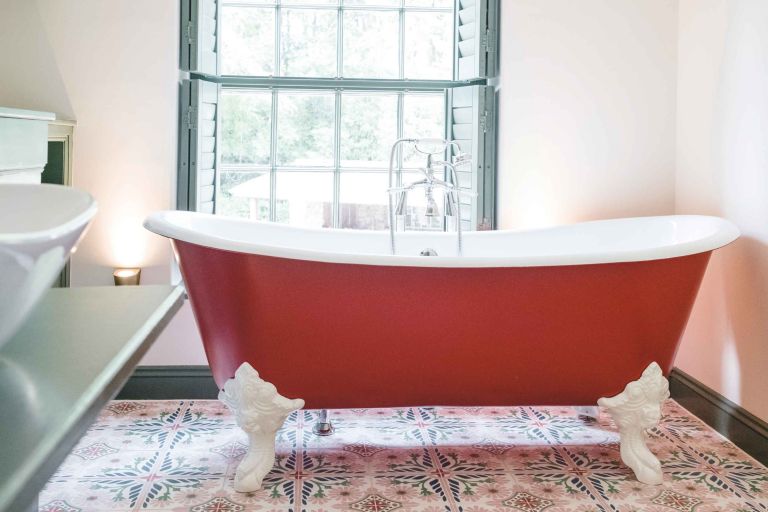 Bathroom Bliss
Bathrooms have certainly come a long way since the days of the humble avocado suite. The current thinking is that this once purely practical room should now be the sort of place where you want to spend some proper quality time (after all, spas have been off limits). Again, go boldly with those colour choices. Who wouldn't want to unwind in a bright red tub? Matt black taps and fixtures, mixed metallics, busy tiles and vintage accessories are some of the season's latest looks that will make the functional seem truly fabulous.
For a quick update, Laura Melville Brown suggests some floating shelves. You can either paint the shelves the same colour as your walls or, for a simpler finish, go for oak with a natural Osmo varnish. Couple this with trailing house plants, and don't stop there. The boundaries between bedrooms and bathrooms have relaxed, so let your colours, styles and accessories seamlessly blend from one space to another.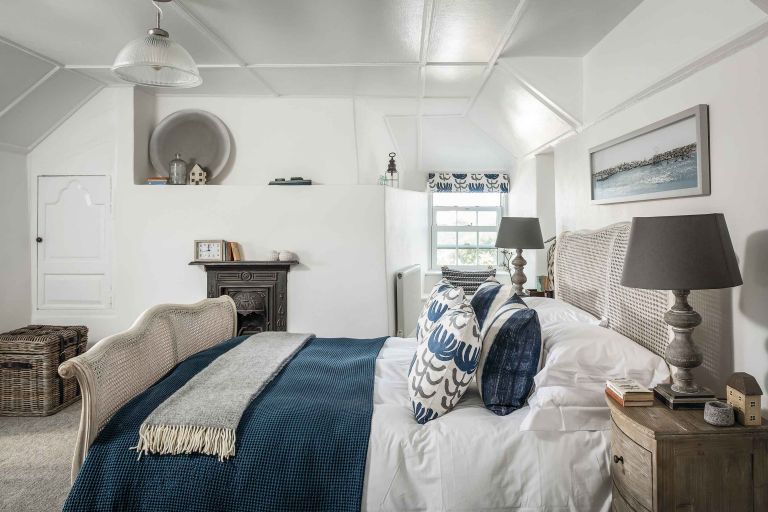 Sweet Dreams
Save the drama for elsewhere. Your bedroom should be a haven of calm with natural colours and simple accessories. Try out the 'Japandi' look – a mixture of Japanese and Scandinavian style. We're talking clean and uncluttered, with balance, order, ancient customs and natural beauty. "I really, really love this style," says Claire Horn of Atom Interior Styling. "It's a great combination and a brilliant way to make your bedroom feel relaxing." Bamboo plants and furniture, plus rattan room dividers, along with Japanese-style graphic artwork and fabrics will add a touch of the Far East to your bedroom. Stone Fabrics in Totnes stocks some lovely pieces.
Elsewhere, look to use easy, breezy colours – such as blues and greens – to help induce a relaxing and calming atmosphere. White linens against white walls can look incredible (if you're brave enough and able to banish children/dogs/other people from your boudoir. Any excuse, hey?).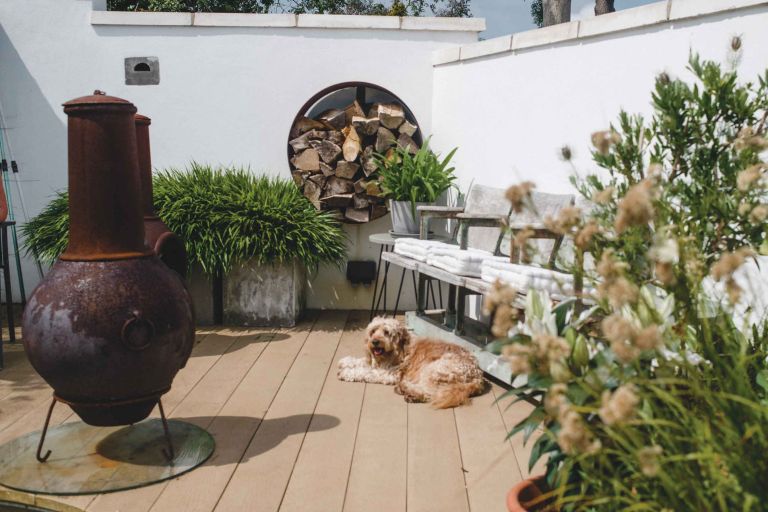 The Great Outdoors
Inside out and outside in – your space should look and feel just like home. Make seating areas comfortable and cosy with warm blankets and sheepskin rugs to help everyone make the most of those long, summer nights. Just as you would in your living room, create a focal point to gather around, such as a fire-pit or outdoor grill. Big Fire in Dartington has loads of choice.
Outdoor lighting will add ambience. "String lights in a tent formation to create the sense of a room outside," suggests Laura Melville-Brown. "And style your outdoor seating with plenty of brightly coloured and mismatched fabric cushions."
Different-sized plants in different-sized pots, such as early spring-flowering jasmine, lavender, daisies and calendula will look and smell fantastic.